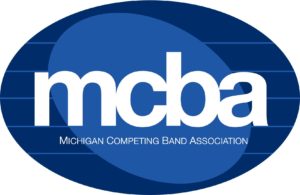 MCBA Championship Contest at Ford Field
Saturday November 3rd, 2018
Show Schedule
Gates A & G Open – 7:15 AM
Flight II- 8:00 am — Awards at 10:30am — Lakeland preforms approx. 9:45 – 10:00am.
Flight I – 11:15 am
Flight V – 2:00 PM – ​Combined I & V Awards at 4:30 PM
Flight IV – 5:30 PM
Flight III – 8:15 PM – Combined IV & III Awards at 10:45 PM
Address:
Ford Field
200 Brush Street
Detroit, MI 48226
Ticket & Admittance Information
Adults – $20.00
Students and Seniors – $15.00
Under 5 – Free
Tickets are available the day of the event at the Gate A and Gate G Ticket Windows Starting at 7:00 a.m.
Tickets are CASH ONLY
Re-entry allowed with ticket stub and hand stamp.  Hand stamp available at Gates A and G.
No advance ticket sales.
NFL bag policy enforced for this event [more]
Parking 
Will be $6 in all Ford Field controlled lots. Click Here For More Parking Info.
The Detroit People Mover: Please click here for an interactive People Mover transportation map.
Ford Field is located at 2000 Brush St, just south of I-75 (Fisher Freeway) and directly across Brush St from Comerica Park. Please be sure to check out some alternative routes to get to Ford Field, along with the traffic updates.
For more information please click here!